03.03.2022
–10.04.2022


Dipped ignition
Fiberglass, EPS and sand cast polished aluminum
2000 × 1000 × 60 mm


The handle towards my hand?
jacquard weave with aluminum frame
1016 × 1524 × 60 mm


Everything dies in the stomach
archival pigment print on 100% cotton rag
1016 × 1524 × 60 mm


Installation views
archival pigment print on 100% cotton rag
1016 × 1524 × 60 mm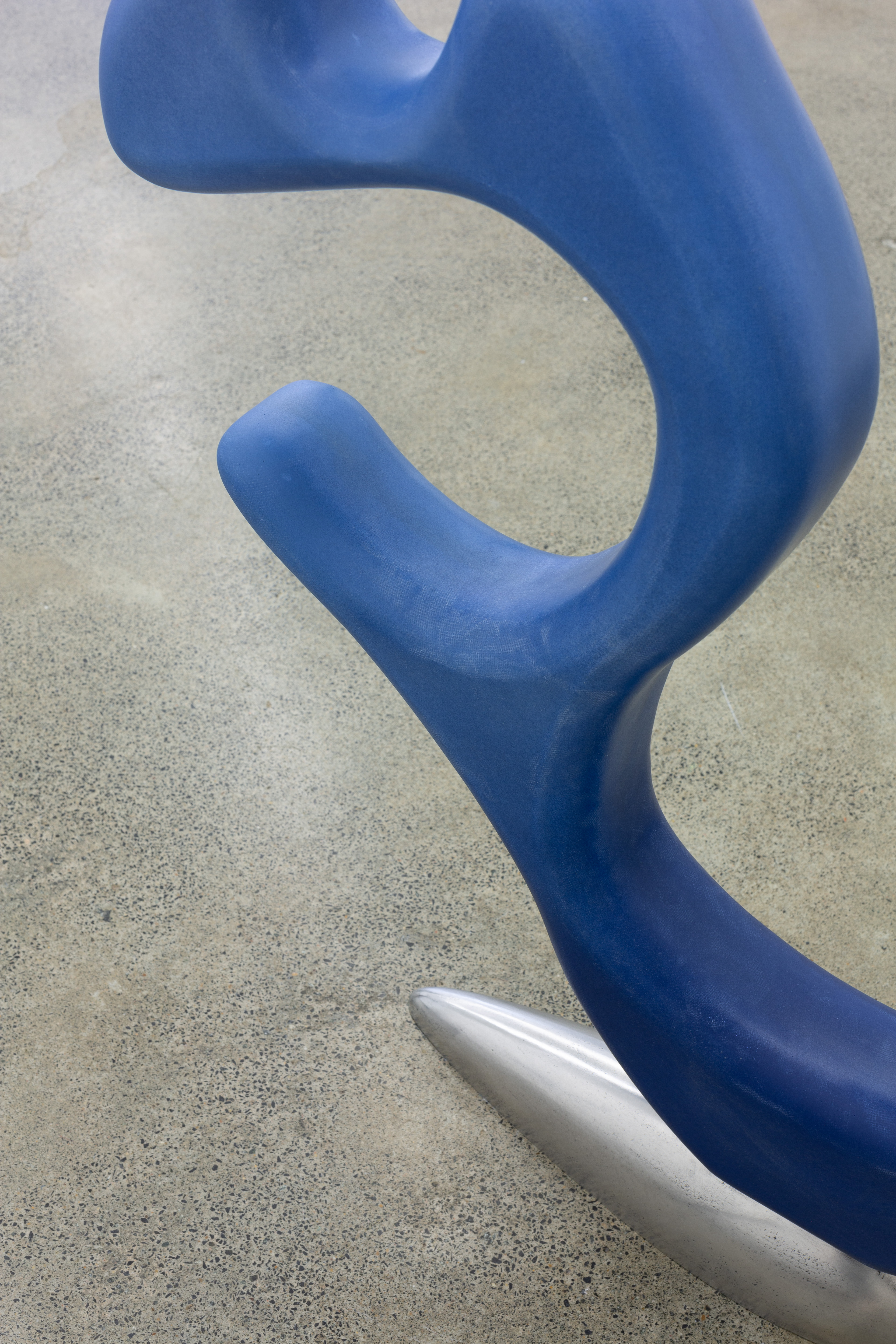 The question of whether our future is shaped by chance or providence has long been a topic of contemplation. Should we take proactive steps to prepare for what lies ahead, or simply let events unfold without attempting to exert any influence over their outcome? How do these philosophical concepts relate to the human body, particularly in light of the emergence of new forms of bodily modifications, such as those involving medications, enhancements, augmentations, and microplastics?

As these various interventions reshape our bodies, they constantly adapt and grow in response to chance occurrences and deliberate choices. In moments of uncertainty, we may find ourselves unlearning long-held beliefs and assumptions, leading us to seek a deeper understanding of what truly matters in a world where chance and providence coexist.

Through a practice that embraces the unexpected and the intentional, ie. invites us to consider the complex interplay between the forces that shape our existence.

—


Against the backdrop of the protracted Covid-19 lockdowns, ie. resorted to their intra-historical practice of collaging visual research. Exercising experimental processes in film photography and engaging in the curation of found imagery, the artists embarked on a joint project that entailed sharing, and co-curation.

The overarching objective of the project was to capture the nuanced handling, and discursive interactions, that transpired during the creative process. The resultant piece, which draws on the larger historical lineages of collage and tapestry, manifests as a machine-crafted convergence of bodies and places, emblematic of the unassailable human desire for connectedness. The artwork stands as an indelible testament to the enduring human spirit of creativity, particularly in times of distress and uncertainty.